Pete Frates ALS Hero
"Be passionate, be genuine, be hardworking, and don't ever be afraid to be great."
The Peter Frates Family Foundation
The Peter Frates Foundation is a newly formed 501c3 non-profit with the mission to assist progressed ALS patients and their families with the overwhelming cost of home health care. As the disease of ALS progresses through the patient's body, the employment of specialized and skilled providers is imperative for required level care assuring the stability of the patient as they continue to live in their home surrounded by the love and comfort of family and friends.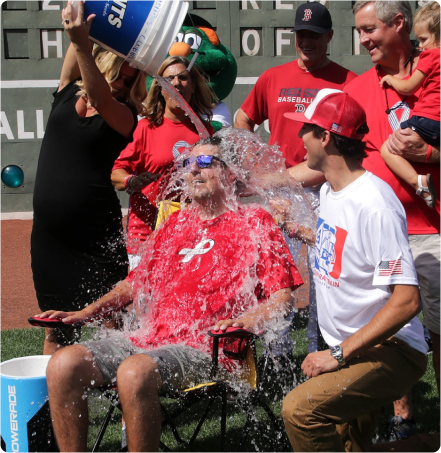 in Ice Bucket Challenge for ALS research
Pete's Story
A former Captain of the Boston College baseball team and professional baseball player in Europe, Pete Frates was diagnosed with ALS in March of 2012, at the age of 27. Since his diagnosis, Pete has enjoyed the strength and support of his family and new bride, Julie. Pete and Julie were married in June of 2013, and together they, as well as his whole family, have taken an active role in raising awareness and funds for ALS research.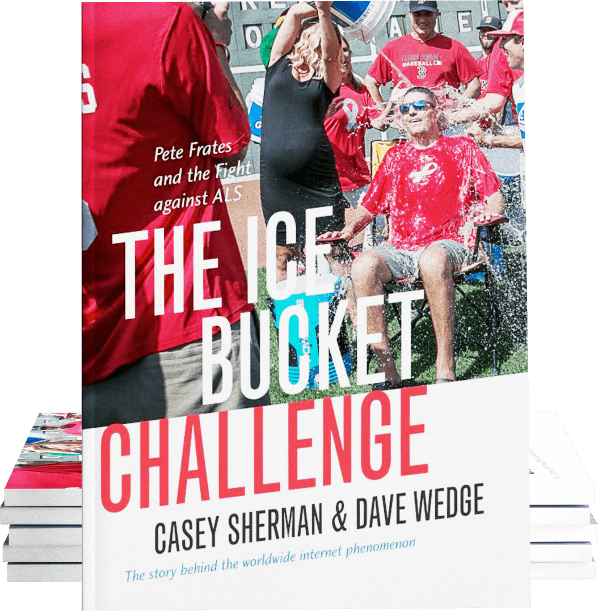 The Ice Bucket Challenge: Pete Frates and the Fight against ALS
While everyone knows of the Ice Bucket Challenge, the viral craze that swept the nation in summer 2014, too few know the truly inspirational story behind it. Pete Frates was a man at war with his own body. A man whose love for others was unshakable. A man who refused to fight alone, and in so doing mobilized a global army to combat one of the most devastating diseases on earth: ALS, or Lou Gehrig's disease. When disease crippled Frates, the former Boston College baseball star turned tragedy into inspiration. Pete's story is a testament to the power of love, the steadfastness of family, the generosity of strangers, and the compassion of crowds.
Simple Steps of Financial Assistance
1
Complete Short Application
The first part of the application process is filling our the short questionnaire from ALS patient.
2
Upload Letter of Diagnosis
The second part is uploading the letter/document of ALS diagnosis.
3
Additional Information
Third is any supporting information and estimated cost details about the need (caregiving/nursing out of pocket expenses).